Soccer at St. Thomas More School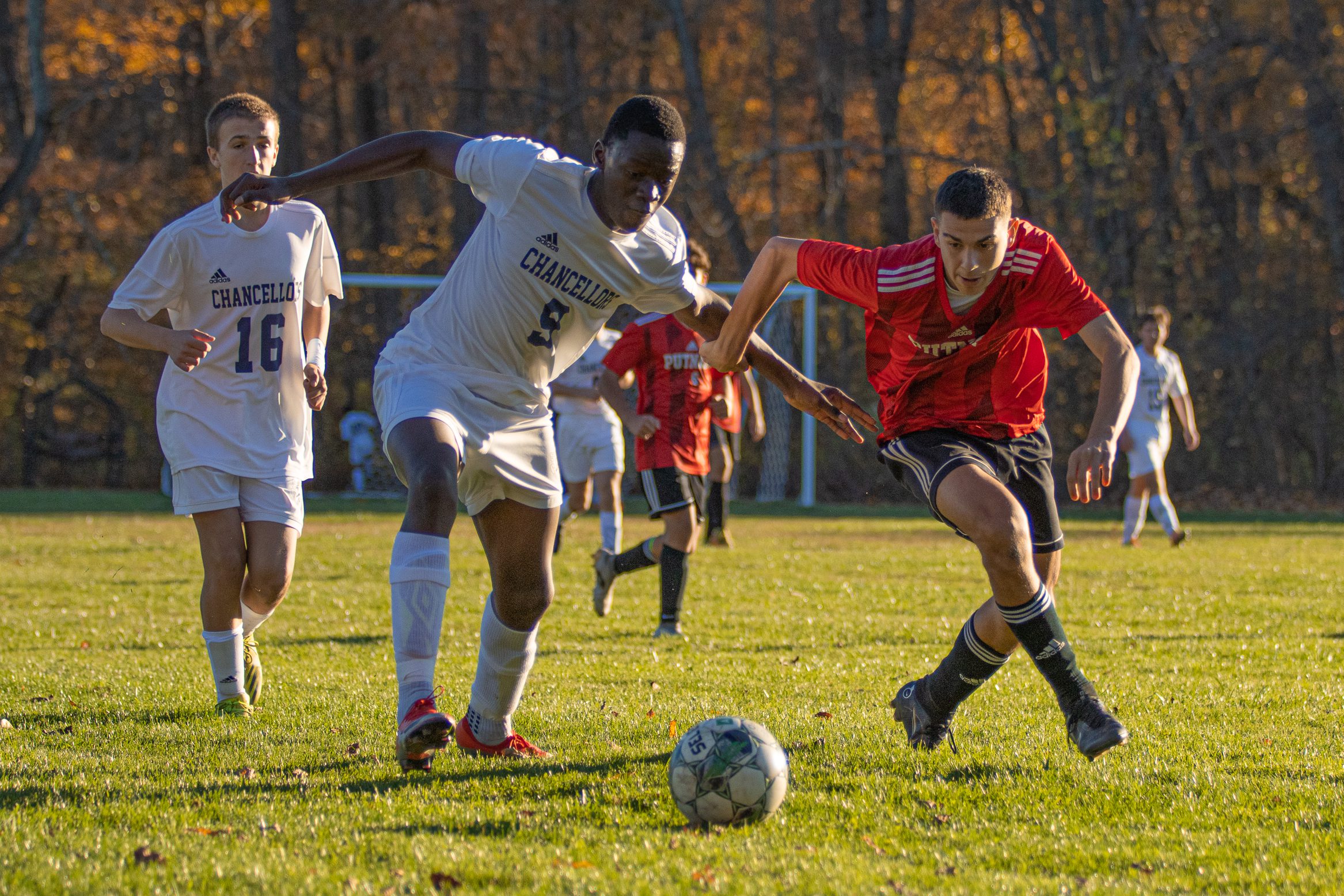 "My journey at STM has been the start of something amazing and I feel I am ready for the next chapter in my life."
- Adrian Almagro, 2020
"At STM I found a place where I could develop myself as an athlete, a student and most importantly, as a person."
- Malvin Madzimbamuto, 2021
The Program:
Soccer at STM is a year-round endeavor that challenges the athletes physically and mentally, and ensures that they are ready to compete at the collegiate level upon completion of their high school career. The "Chancellors" play a regional schedule against fellow SENE, NEPSAC, and club programs, and strive to play at the highest level of competition.
Mission: To provide the highest level of training and competition for student athletes from around the world seeking to play competitive soccer in college and university.
Vision: Developing student athletes with skills, discipline, resilience, and sportsmanship who are prepared for the next level and for life.
For a 10th grader looing for a better fit academically or more opportunity athletically, an 11th grader considering a reclassification, or a senior needing a post-graduate year, this dynamic program is dedicated to your success and will make all the difference.

Player Spotlight:
Malvin Madzimbamuto '20 now attending Juniata College.
Earned Landmark All-Conference First Team and "Rookie of the Year" honors.
Get in Touch with the STM Soccer Program
BELIEVE
ACCOMPLISH
ACHIEVE
MORE
Reach Your Goals at St. Thomas More School